Stalybridge Celtic Juniors FC

Stalybridge Celtic Juniors FC
A volunteer-run football club for players of all abilities since 1975. An FA Charter Standard Development Club
News Report
The 142 Formation
Author: George Hayworth, 10/09/17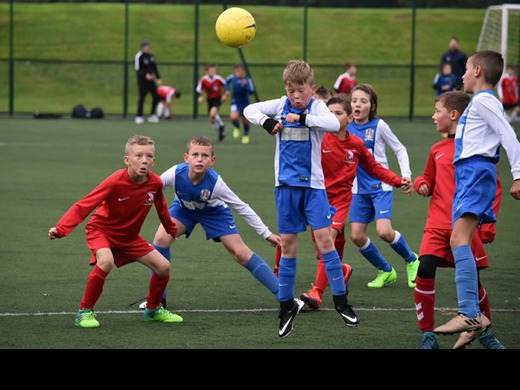 A customary welcome back to Grassroots football for the Whites, an 8.45 KO and teaming down with rain season 17/18 is back with a bang! With our City Star leaving in the summer we have a new face in and amongst the squad. Everyone would like to extend a warm welcome to charlie and his family and hope he enjoys playing the Celtic way.
The Panthers were an unknown commodity in the league but there appeared to be no first day nerves for the Whites, with Adelle and Pauline at the helm they looked confident from the kick off.
The solidity of the Whites backline was tested a few times by a Panthers team who were trying to carve out a pass and who by their own admission were unbeatable. Clearly they had never met Stalybridge Celtic before! Devon was forced into making some classic saves, his distribution was well timed and his clearances authoritative.
Colts and H are unmistakably a class act at the back of the park, with Colts ability to get down the wings and push the play forwards yet always there to make the crucial well timed tackle and H's precision to pick out a pass and confidence to go it alone. Charlie playing in the centre mid role today, you can see he is growing into the team and finding his feet. His unselfish play will result in many oppurtunities in the coming weeks.
Joe was hugging the right touch line and he looks energised and ready for the season, his crosses are devastating and his corners even better! Perfectly placed in the box for H to rise with a peach of a header. A confidence booster for our golfing wonderkid ensued as Lawson emphatically fired the ball into the roof of the net. The game was very much being dictated by Celtic as demonstrated by Archie who we have come to love with his formidable, solid and commited tackles turning defence into attack at every opputunity.
Fin looks fresh, exciting and with his bag full of tricks it was only a matter of time before he opened his tally for the season with a world class volley. Relishing the chance to play uptop in the absence of Harley, his movement on and off the ball was superb and he thoroughly deserved his MOTM accolade.
Final Thought: The boys look energised and refreshed, there looks to be a physicality to the team that has been lacking in recent seasons without compromising their exqusite football. They are unfazed by change and all in all the game was professionally executed and a confident team performance mucn to the dissatifaction of the Panthers coach. Well Done Boys!
Team Sheet: Devon, Colts (c), H, Archie, Joe, Charlie, Lawson, Fin
MOTM: Fin
Follow the site to get the latest news and results straight to your email