Stalybridge Celtic Juniors FC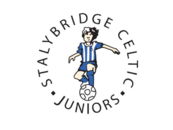 Stalybridge Celtic Juniors FC
A volunteer-run football club for players of all abilities since 1975. An FA Charter Standard Development Club
News Report
A Moment of Magic
Author: Graham M, 17/02/18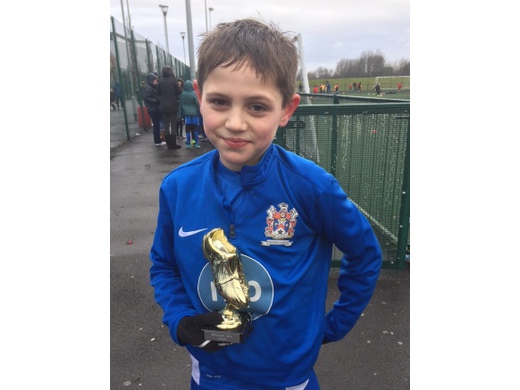 Today was a tough assignment made even tougher by the absence of Zak, Jack and the ill Jody (get well soon pal). The match was a proper battle, end to end stuff but the result though was ultimately decided by steadfast determination, a moment of sheer quality and possibly the goal of the season. This is how the lads shaped up today.
Devon (GK) stood in for Jack - they say the sign of a good keeper is one who has little to do all game but can keep his concentration to the end- 2 fine saves at the death ensured a well deserved clean sheet.
Elliot- another solid performance and never out of position; some good carries out of defence to the midfield
Will - Mr Versatile- as comfortable playing at the back as he is in midfield- read the situation very well today a couple of times and can put a spurt of pace in when required.
Harlee- a menace to Glossop today- always mobile and ready to offer a shout when in space, more defensive role today and stood up to the bigger lads well.
Lewis- perpetual motion again and virtually owns the midfield third at times- tracking back and leading attacks he did it all today and probably put in more tackles today than any other player.
Mason- once again offered some fine movement off the ball to find space but unluckily always seemed to find a pacy defender at last man to thwart his effort on goal.
George - hold up play especially second half second to none- got a little frustrated 2nd half that he could get a shot off but the crowd was always encouraging him and he never once stopped battling.
Corey- Man of the Match and probably goal of the season which for those who missed it involved collecting the ball on the halfway line- knocking it to the right and running round to the left of the defender and lobbing an onrushing goalie from 20 yards out. Quality of this sort deserves to win any match. Another strike near the end pushed onto the crossbar by the Glossop keeper. Played every position except goalie today with aplomb.
In summary it was an awkward surface due to the relaying of new crumb but it didn't detract from a workmanlike performance and it was long overdue that Celtic took the spoils this time in a muddling sort of battle.
Follow the site to get the latest news and results straight to your email