Stalybridge Celtic Juniors FC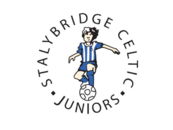 Stalybridge Celtic Juniors FC
A volunteer-run football club for players of all abilities since 1975. An FA Charter Standard Development Club
News Report
An All White performance
Author: George Hayworth, 15/04/18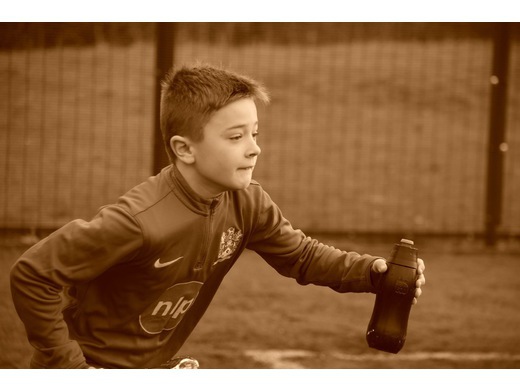 The last league game of the season was upon us...... in a way barring the Cup Final it was an emotional end to the 7 a side era.
Devon: Solid and unflappable as always he commanded his position in net, making some vital saves which not only frusterated the Mavericks but showed what a fantastic keeper he is. His constant change in distribution left the Mavericks unable to position themselves correctly.
Billy: Captain for the final game of the league, Billy proved what a fine asset he is to the team. His lightning quick pace allowed him to make some crucial interceptions when Celtic were looking exposed.
Colts: Vocal, precise and not only is he a driving force behind the waves of Celtic attacks he boosts confidence in others and his own confidence to press high and set his team moving was so impressive in the game.
H: His ability to pick a perfect long range pass is almost as good as his rocket shots, todays game was like a blueprint. He scored one of the best individual goals you will see. His commeradary amongst his team should also be applauded. He is the first one to congratulate.
Charlie: Battling and unfazed, in particular impressive down the right with two Mavericks bearing down on him, he got out of the tightest of spaces and still had the composure to deliver a forward ball for another ruthless piece of play.
Archie: He is an endlessly energetic, athletic player who dictated the game, he likes to play quickly and it suits the Celtic Whites style perfectly, voted for MOM by his team mates shows how important a player he is. Today he was virtually unplayable against.
Fin: ( I always struggle to write this) He kept the Mavericks talented right winger ouf of the game because he is as impressive covering and tracking back as he is making play and finishing. Today he was skillful, elegant and tireless.
Lawson: The culmination of a few weeks of reinvigoration for Lawson came in the form of a superb cool and calm strike, his work off the ball is fantastic and he looks far more comfortable up top.
Harley: Harley has a quality that oozes from him, he's strong, can turn on a pinhead and can score even more spectacularly, his vision as a provider in todays game was hugely impressive, he was inventive and precise.
Final Thought: Every inch of the Whites performance showed desire and determination, they have developed over the season into a team with purpose, solidarity and passion. I hope the boys have enjoyed playing this season as much as I as a spectator have enjoyed watching them progress and develop. They deserve their spot in the Paul Hett cup final and fully deserve to enjoy their day. Heres looking forward to another season and a new challenge at 9 a side.
Team sheet: Devon, Billy (c), Colts, H, Charlie, Archie, Fin, Lawson, Harley
Follow the site to get the latest news and results straight to your email