Stalybridge Celtic Juniors FC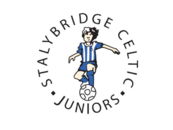 Stalybridge Celtic Juniors FC
A volunteer-run football club for players of all abilities since 1975. An FA Charter Standard Development Club
News Report
Sometimes it's not a funny old game..
Author: Graham M, 07/01/18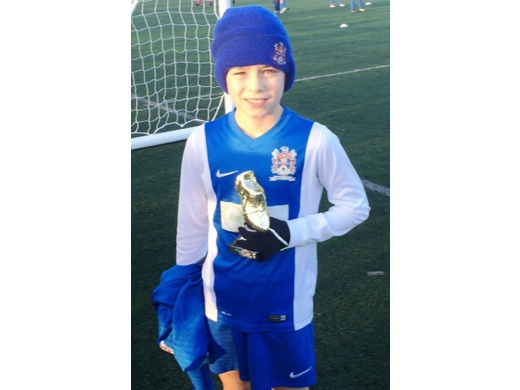 The Blues welcomed the addition of Mason into the squad today and with a full strength team the ability of these boys was apparent from the first whistle. Elliot coolly dribbling the ball out of defence and playing wide to the ever available Harlee or Corey. His sidekick at the back Will seized on every through ball Droylsden attempted and another attack was set in motion- his local pal Lewis was seemingly everywhere so it was difficult for yours truly to actually know what position he was supposed to be playing such was his movement.
With only one training session since Christmas it was amazing to see the boys pass and move as well as they did, probably the best they had played all season and but for the Pythons keeper the game would have been over by Half Time. We are blessed that after such an opening salvo we can bring quality players on such as Zak, Jody and now Mason on to give some lads a break and immediately pick up where they left off. Deadlock at the interval but eventually the pressure told and Celtic got a deserved lead early in the second half when Corey poked a nicely placed goal into the bottom right corner. George's hold up play again was in evidence but he never got the chance to show his clinical finishing. The inability to finish the Pythons off ultimtely proved costly.
Droylsden switched tactics and kept 2 permanently at the back and pushed everybody upfield- they had a useful player (strangely a number 50- must be a big squad!) on who caused problems with his size and pace and ultimately Celtic fell to not one but 2 sucker punches despite dominating the match for 80% of the game- Jack fortunately saving twice from any further punishment.
In summary it was a game we could and should have won but the Coaches will be pleased with the way we played.
In complete contrast to scenes a few weeks ago it was great to see an opposing coach hug Lewis and ruffle his hair at the final whistle- nice that they appreciate a player's stand-out efforts that way. I hope the coaches can fix up some friendlies with them in the future as we are well matched and both play the game the right way.
Follow the site to get the latest news and results straight to your email