Stalybridge Celtic Juniors FC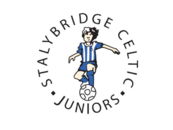 Stalybridge Celtic Juniors FC
A volunteer-run football club for players of all abilities since 1975. An FA Charter Standard Development Club
News Report
SuperCelticGoBallisticWeatherWasAtrocious
Author: Graham M, 18/03/18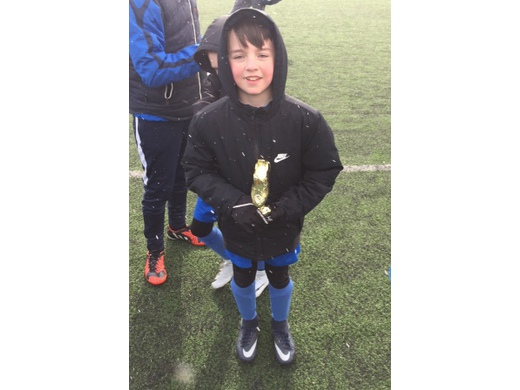 The game kicked off in near blizzard conditions however it was the Celtic lads who ploughed their way through to the next round. All hail to the coaches who concentrated Tuesday night's training session on passing and movement because it was snow coincidence the Blues played their 20 minutes of the season so far banging in 3 goals in a succession of lightning quick attacks first half.
Everything clicked today from back to front , Jack knowing when to come and clear his line and a superb tip onto the crossbar early doors for the second week running to ensure Glossop didn't get a goal start which might boost their confidence. Will and Elliot were solid at the back and showed some calmness and confidence bringing the ball out from the back, a skill their missing compatriot Jody would be proud of. Zak meanwhile was having a stormer in midfield, a proper Captains performance and his tackle win ratio again over 80% and linked well with Harlee and Corey who seemed almost always available. George and Mason were high pressure onto the Glossop defence and the early goal from George with a sublime finish from a tight angle gave his confidence and the team a massive boost. Not long afterwards Zak found Corey to the right who burst down and drilled home between the keepers legs. Despite the cold the Blues were on fire and a few minutes later they were 3 up- Corey unselfishly crossed from the wing and an ice cool finish from Mason well and truly sealed the tie.
Surely the Blues could keep it tight at the back second half - the Glossop team made a switch putting their best player up front and the coaches switched Lewis to defence which in hindsight was a great move. With Elliot's tackling and Lewis's pace nothing was going to get through. Harlee was a total disruptive menace to Glossop on the left wing at times but again Zak and Will in midfield pretty much shut out the Glossop threat. Although we didn't carry the same threat second half it was more of a 'take what you have' situation and the Blues are through to the Semis to join their Whites counterparts.
Man of the Match Zak Team Zak(c) Jack (GK) Elliot, Will, Harlee, Corey, Mason, George
Follow the site to get the latest news and results straight to your email