Stalybridge Celtic Juniors FC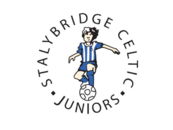 Stalybridge Celtic Juniors FC
A volunteer-run football club for players of all abilities since 1975. An FA Charter Standard Development Club
News Report
The "Arch" of the Bridge
Author: George Hayworth, 15/10/17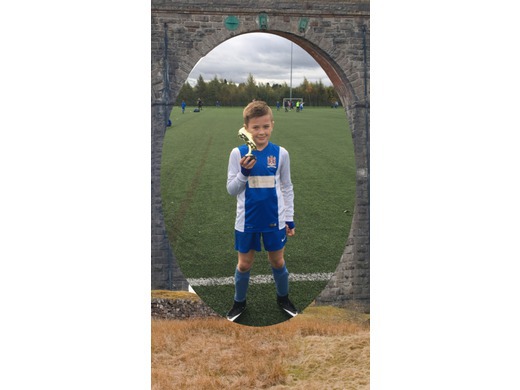 The 1st dabble in the Primary Cup for the Whites v a Middleton Reds side who were an unknown quantity, with the Whites in fine form going into this tie it was always going to be an uphill struggle for Middleton.
To give the Reds their due for the first half they were physically demanding on the Whites and tried to test the boys resolve but the Whites experience and resillience showed through and they refused to be bullied and played their way.
As soon as the Celtic boys found their rhythm it was spectacular, fast paced and accurate football that devastated their opponent. One touch passes and fabulous movement was just the start of probably one of the most whole team performances Ive witnessed from the boys. I can't say it was completely one sided as Devon had to be on hand, focused and ready to make some tip top saves to keep Middleton at bay.
Dare i compare them to the mighty Sky Blues....... a few of the reds amongst the support will probably hate me but there is something very satisfying seeing half the team on the scoresheet and the other half completely instrumental in the build up play, showing versatility and unselfishness in abundance.
Notable mentions for our newest recruit Charlie who scored his debut goal for the team which is sure to bolster his ever growing confidence within the team. The smile he always has on his face shows me he is enjoying his football with the Whites and his time with Celtic as a whole. Also an exquiste hattrick from the boy who took the match ball home Archie, he just doesn't realise how good a footballer he is or how much the boys in his team respect him. He fully deserved his MOM accolade, a massive foundation in the team.
Final Thought: The friendships emerging between these boys are paying dividends on the field, their vision and awareness and completeness means the Celtic Whites are looking confident and solid, they are playing some of the best football I have seen from them. Bring on Round 2 of the cup.
Team Sheet: Devon (c), Colts, H, Joe, Archie, Lawson, Charlie, Fin, Harley
MOTM: Archie
Follow the site to get the latest news and results straight to your email