Stalybridge Celtic Juniors FC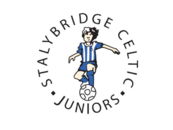 Stalybridge Celtic Juniors FC
A volunteer-run football club for players of all abilities since 1975. An FA Charter Standard Development Club
News Report
The claws were out!
Author: George Hayworth, 24/02/18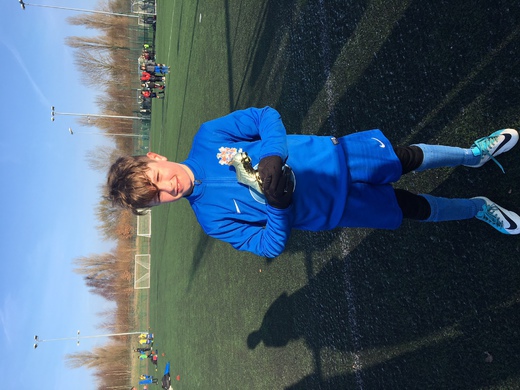 Refreshing as the weather was the game today. Every player gave it their all, they were united as a team. It appears as though a tide has turned over the past two weeks.......
Devon: Vocal, calm in possession he exquistly handled some tricky balls, quick to come off his line but his distribution was top notch today, pin pointing the pass in the build up to the goal.
Colts: One tough cookie and a master at his defensive duties but has so much more to his all round game too. Never scared to commit he wore his heart on his sleeve today. He partnered well with Joe and Billy. With an ever present voice his driving runs were excellent to see.
Billy: Needs to believe in himself more, his teammates clearly do!... he keeps a cool head when others around him can sometimes look flustered. He made some vital interceptions to thwart some dangerous offensive play and kept it together to produce some well executed passes out.
Charlie: Wow! Hes a determined boy at the moment, so strong. He won the 50/50s and he didnt allow the Panthers an inch. When possession was lost he never gave up on that ball.
Archie: Does he have a quiet game? Quite frankly No! An amazing all round performance. His neat one twos with the wingmen, nis never give in attitude and his will to drive the game forwards at every oppurtunity is infectious.
Fin: Hardworking in the bread and butter stuff today, his skillfullness is plain to see too some of his footwork was a sight for sore eyes. Unlucky not to have buried a perfectly taken volley.
Joe: Accomplished and solid at the back today as he was last week, not sure what has happened to Joe in the last two weeks but an air of confidence is consuming him and he took his finish excellently.
Harley: His movement off the ball was exceptional, his link up play was quick and precise and his first touch is a wonder to behold. Theres enough firepower in his right boot to heat the whole of Stalybridge! Can't wait to see our boys whipping a few more crosses into the box for him.
Final Thought: Although they were light in numbers, they made up for it in passion and commitment. They were dangerous and strong and the physicality on and off the ball was excellent. Lets get those balls into the box a bit more and make use of the width but what a good game of football it was, Today they played as a team!
Team Sheet : Devon, Colts, Billy, Joe, Charlie (c), Archie, Fin, Harley
MOTM: Joe
Follow the site to get the latest news and results straight to your email