Stalybridge Celtic Juniors FC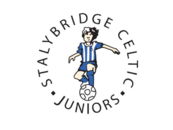 Stalybridge Celtic Juniors FC
A volunteer-run football club for players of all abilities since 1975. An FA Charter Standard Development Club
News Report
The Four Poster Sweet
Author: Graham M, 27/01/18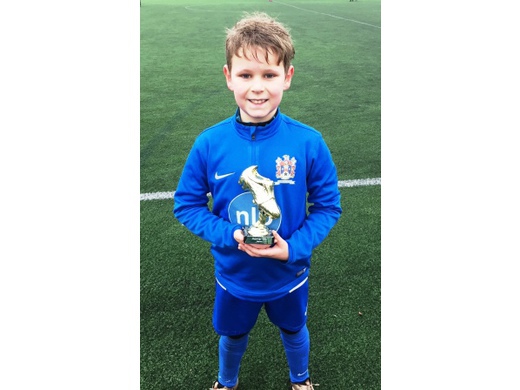 A scrappy game if truth be told dominated by both midfields so the wide and expansive football Celtic like to play suffered as a result. Harlee started well on the left wing and linked up well with Lewis and the ever available Mason who was Captain for the day. Always a willing runner Mason just hasn't had the opportunity to break his duck in front of goal but it won't be too far away given his good movement.
The first half saw Celtic dominate in large patches and a great move saw Mason to Harlee and then Zak who struck the outside of the post. Another move this time down the right saw Jody find Lewis who hit a fierce cross shot onto the far post and out. Was it going to be one of those days? we did begin to wonder after another Lewis effort was tipped on to the crossbar by the Fletcher's keeper. Any brief foray into Celtics half had been dealt with calmly by Jody and Elliot up to now but one attempt that got through was saved well by Jack to his left.
Similar to Swansea's tactics last week it seemed the best way to stifle Celtics own Formula 1 racers in Corey and Lewis was to tie them up in traffic and hope to hit us on the break. The Fletcher Moss striker though was getting wound up by Elliot who was man marking him out of the game and the only error he made saw an ever alert Jack to the rescue with a fine clearance rushing out of goal. In search of a win the coaches pushed Will into midfield leaving one at the back and it soon paid off. Some pressure from Celtic onto a goal kick saw Corey strike hard and true onto the post again but thankfully it went in off the beans and the Blues had the much deserved lead. Celtic spent most of the last minutes in the Fletcher Moss half, George again showing his ability to hold the ball and find a willing runner, rarely does this lad lose the ball. Apart from a trademark Elliot slide tackle the defence stood up well at the end and a well deserved clean sheet bonus was earned.
Man of the Match: Elliot
Team: Mason (C) Jack (GK) Jody, Elliot, Will, Lewis, Harlee, Zak,Corey, George
Follow the site to get the latest news and results straight to your email