Stalybridge Celtic Juniors FC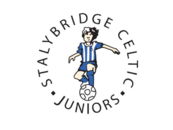 Stalybridge Celtic Juniors FC
A volunteer-run football club for players of all abilities since 1975. An FA Charter Standard Development Club
News Report
There's no fear when you're having fun
Author: Graham, 07/10/18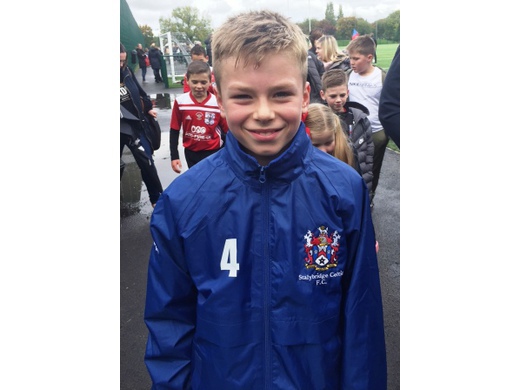 Whilst the coaches were desperately trying to find ways to get the boys' spirits back up to where we were last season I suppose drawing Elite Blacks in the Primary Cup was not on the agenda. Not having the solid Will and strength of Billy who has been awesome this season didn't help either. They needn't have worried because whatever they said to the boys it was obvious from the first whistle we were going to have a go and play with the width and flair as we did last year. The encouragement from the parents on the side-lines was also absolutely vital and it feeds onto the pitch.
To go in at half -time level against arguably one of the leagues best teams was no mean feat and it could have been even better at the interval had the Elite goal bounced the other way off the post. The Primary Cup is a big game but the result was secondary to the way we wanted to see the lads play; confidence, one-twos, tackles, runs off the ball and yes SMILES!!
Devon's distribution down the channels to Mason who has excellent control trapping 40 yard passes was key to the first half. We are not a long ball outfit but today it put Elite under the cosh and paid dividends when a similar tremendous cross-field ball from Joe , who had a fantastic game at the back, found Corey who rifled home. Charlie was solid in midfield always seeming to choose their biggest lads to take on or mark. Lewis was Captain for the day and led by example covering every blade of grass as he used to last season. Finlay didn't see quite as much of the ball on the left as his wing partner Corey but he made the Elite team nervous enough to tightly mark him; Harlee had similar problems when he came on. Jody was faultlessly calm at the back and we saw glimpses of Elliot's tackling ability which we will need having lost Colton. George didn't get the best of service second half but was always readily finding space if the chance arose. Zak wasn't at his best due to a nasty looking knee twist but prior to that was buzzing round the midfield like the old days. Jack kept things tidy at the back mainly busy in the second half with his great ability to read when to come and clear.
Elite were marginally the better team on the day but the best result was surely seeing our lads enjoy themselves again.
Team Lewis (C) Devon (GK) Jack (GK) Joe, Jody, Elliot, Zak, Harlee, Corey, Mason, George, Finlay, Charlie
Man of the Match Lewis
Follow the site to get the latest news and results straight to your email