Stalybridge Celtic Juniors FC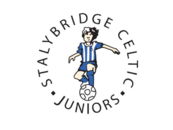 Stalybridge Celtic Juniors FC
A volunteer-run football club for players of all abilities since 1975. An FA Charter Standard Development Club
News Report
Under 9s & 10s Cup Finals Go Down to the Wire
Author: Liam Whitehead, 09/05/18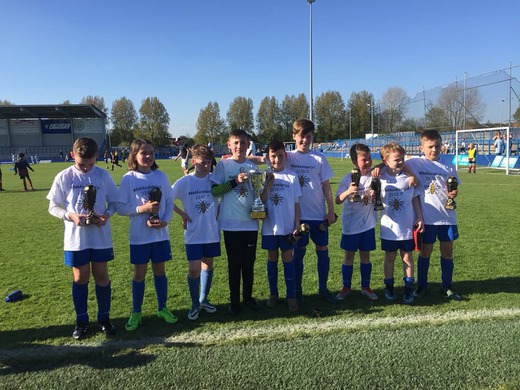 This weekend saw the under 9s and under 10s finals for those teams in the East Manchester Junior Football League. First up were the under 9s managed by Ali Rahman ans Eddie Norton. After a nail-biting 3-3 draw the match went to penalties with Corinthians coming out the eventual winners. A great game to watch, certainly for the neutrals, which Celtic Juniors under 9s were very unlucky to lose in the cruellest way.
Next it was the under 10s Whites managed by Adam Rawson, Adelle Davies and Callum Rawson. In what was to become an incredibly tight game the under 10s found themselves 3-0 up against Elite. Elite battled back to make it 3-2 but the fight back wasn't enough and the under 10s came out victorious in the Paul Hett Trophy final.
Onto Sunday and it was the turn of the under 10s blues in the Thunder Cup final. After a nervy 0-0 draw the blues won after three converted penalties taken by George, Corey and Jody securing a cup double for the under 10s Blues & Whites.
The under 10s Whites took to the field in #BeMoreMartyn tshirts, in tribute to Martyn Hett who tragically lost his life in the Manchester Arena bombing, with the blessing of Martyn's father Paul who has a long association with junior football in Tameside.
Follow the site to get the latest news and results straight to your email