Stalybridge Celtic Juniors FC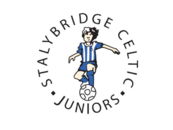 Stalybridge Celtic Juniors FC
A volunteer-run football club for players of all abilities since 1975. An FA Charter Standard Development Club
News Report
What a Weekend for Celtic Juniors!
Author: Liam Whitehead, 30/04/18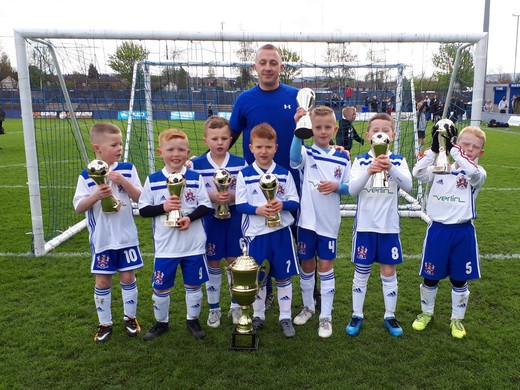 Stalybridge Celtic Juniors under 14's were crowned champions of the Stockport Metro Junior Football League. After a fitting final fixture against second place Hayfield Juniors the under 14's celebrated in style. Managed by Paul Hafford and Ali Cakir, the team have experienced their fair share of highs and lows. Formed as under 7's Paul's son Jake, is now helping coach the young players at the Soccer School. What an achievement for the under 14's team!
The under 7's Blues and Whites, managed by Paul & Jenny Thommond and Leighton Atwal & Aaron McMullen respectively, were both successful in their finals held at Curzon Ashton's Tameside Stadium. The Blues winning the Primary Cup, a knock-out competition involving every under 7s team in the East Manchester league so a massive achievement. Both squads were formed last year from the Soccer School year 1 group and the managers spent time working alongside experienced Celtic Juniors coaches to learn the ropes before taking the reigns of their own teams for the 2017/18 season. Well done to the under '7s Blues and Whites and good luck for your second season!
The under 7's Colts, managed by Vicky Haynes, were unlucky to lose their final game of the season in a cracking game. After forming very late in the day just before the start of the season Vicky has done a fantastic job bringing together a squad from the Soccer School, giving all her players the chance to play for a team and throwing herself in at the deep end. Well done on a brilliant first season.
Good luck to everyone for the 2017/18 season. This weekend there are more teams in action so make sure you are following Stalybridge Celtic Juniors social media for live updates.
Follow the site to get the latest news and results straight to your email